2020-2021 School Registration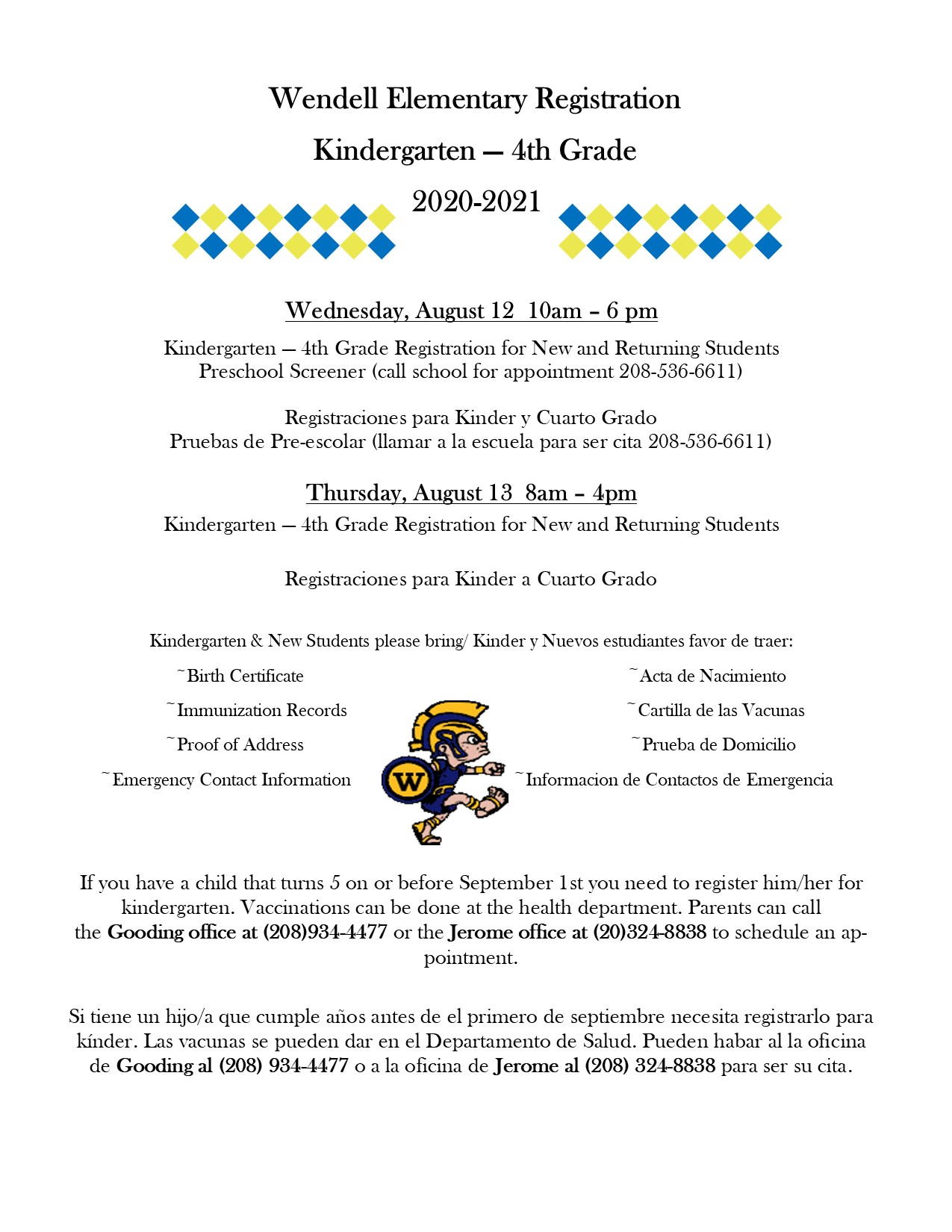 ---
Wednesday, August 12 10am – 6 pm
Kindergarten — 4th Grade Registration for New and Returning Students
Preschool Screener (call school for appointment 208-536-6611)
Registraciones para Kinder y Cuarto Grado
Pruebas de Pre-escolar (llamar a la escuela para ser cita 208-536-6611)
Thursday, August 13 8am – 4pm
Kindergarten — 4th Grade Registration for New and Returning Students
Registraciones para Kinder a Cuarto Grado
Kindergarten & New Students please bring/ Kinder y Nuevos estudiantes favor de traer:
~Birth Certificate ~Acta de Nacimiento
~Immunization Records ~Cartilla de las Vacunas
~Proof of Address ~Prueba de Domicilio
~Emergency Contact Information ~Informacion de Contactos de Emergencia
If you have a child that turns 5 on or before September 1st you need to register him/her for kindergarten. Vaccinations can be done at the health department. Parents can call the Gooding office at (208)934-4477 or the Jerome office at (20)324-8838 to schedule an appointment.
Si tiene un hijo/a que cumple años antes de el primero de septiembre necesita registrarlo para kínder. Las vacunas se pueden dar en el Departamento de Salud. Pueden habar al la oficina de Gooding al (208) 934-4477 o a la oficina de Jerome al (208) 324-8838 para ser su cita.